World Malaria Day 2022 : MIMVaC-Africa takes to the field for an effective vaccine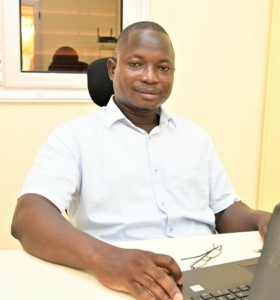 World Malaria Day is commemorated every April 25 throughout the world. This commemoration allows the different actors to take stock of the fight against this disease that permanently plagues millions of families on earth. Under the theme "Innovating to reduce the burden of malaria and save lives", this day also calls for all new initiatives to defeat malaria.
WHO believes that no single tool in the current solutions will solve the problem of malaria. Investments and innovations in new vector control approaches, new diagnostics, new antimalarial drugs and other tools are needed to accelerate progress against the disease.
According to the latest WHO report on malaria, there are an estimated 241 million cases and 627,000 deaths due to malaria worldwide. In Burkina Faso, in 2021, 12,231,036 cases were recorded in health facilities, with 605,504 cases of severe malaria and unfortunately 4,355 deaths.
It is in response to this important global struggle that the MIMVaC-Africa initiative was established to develop an effective vaccine against malaria.
MIMVaC-Africa is a large consortium of a dozen universities and institutes around the world, launched in March 2020 and coordinated by the Groupe de Recherche Action en Santé (GRAS) based in Ouagadougou. This consortium, largely funded by the European Union through the EDCTP program.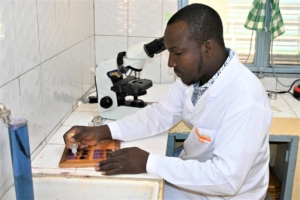 MIMVaC-Africa is therefore a multilateral initiative aimed at fostering the clinical development of vaccine candidates effective against different stages of the malaria microbe. Work is underway in the various consortium structures.
In Burkina Faso, the project has, thanks to the partnership of GRAS with the Cascades region, to install within the Urban Medical Center (CMU) of Banfora, one of its sites for field research since September 2020.
According to Dr. Daouda Ouattara, in charge of the Banfora site, MIMVaC-Africa is well received by the agents and the population of the Cascades region. Naturally, activities at the community level are going well. The main mission of this site is to conduct observational studies and vaccine trials. Dr. Ouattara notes that malaria remains the primary cause of consultation in the health centers where his team intervenes. Therefore, his main objective is for MIMVaC-Africa to obtain an effective malaria vaccine in a timely manner.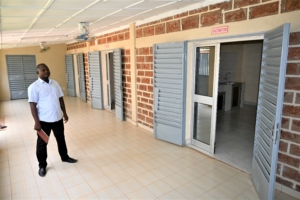 Dr. Ouattara, on behalf of the MIMVaC-Africa Consortium Coordinator, thanked the partners mobilized at the local, national, and international levels for the good collaboration.
MIMVaC-Africa has, as part of its site activities, renovated an entire building initially dilapidated and abandoned and several premises within the CMU of Banfora, in order to support its activities.
Contacts : www.gras.bf; https://www.mimvac-africa.org/