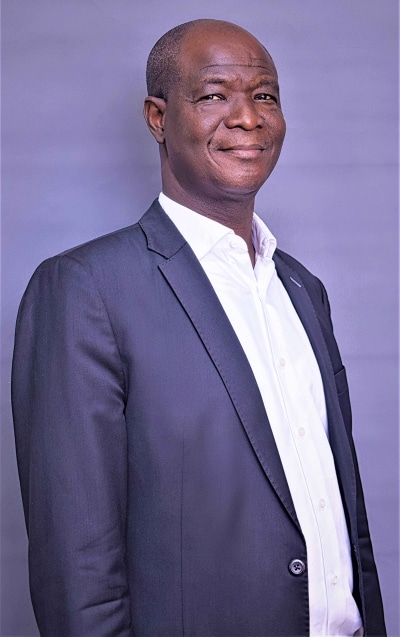 Dr. Sodiomon Bienvenu Sirima, MD, PhD
Groupe de Recherche Action en Santé, Burkina Faso
Sodiomon B. Sirima, is an expert on clinical trials and is one of the African pioneers in ICH-GCP implemented Malaria vaccine trials. He is holding a Doctorate in Medicine and Surgery (MD), a Bachelor Socio-anthropology (BA), and a Ph.D. in epidemiology.
During the 26 years when he was a public servant, Dr. Sirima has evolved from the level of a district medical officer up to the level of Executive Director of a national research institute. Since 2016, Dr. Sirima is the Scientific Director of the Groupe de Recherche Action en Santé, Ouagadougou, in Burkina Faso, a non-governmental health research Institute established since 2008, accredited by the Ministry of Science and Technology of Burkina Faso an actively partnering with the Ministry of Health.
During these last 25 years, Sodiomon B. Sirima has led more than thirty epidemiological and community-based studies and more than fifteen ICH-GCP compliant clinical trials. These studies have generated over 167 scientific publications and led to significant policy changes in malaria control strategies. At Burkina Faso level, he is one of the key opinion leaders in the malaria field. He has served and continues to serve in many African, European, American, and or international Organization experts committees/boards.
Current research projects include Typhoid, Schistosomiasis, shigella, and malaria vaccines and, drug clinical trials.
Dr. Sirima is the coordinator of the MIMVaC-Africa consortium, Chair of the PSC, and leader of WP1.
https://www.ncbi.nlm.nih.gov/myncbi/1FAAAjbUm7S/bibliography/public/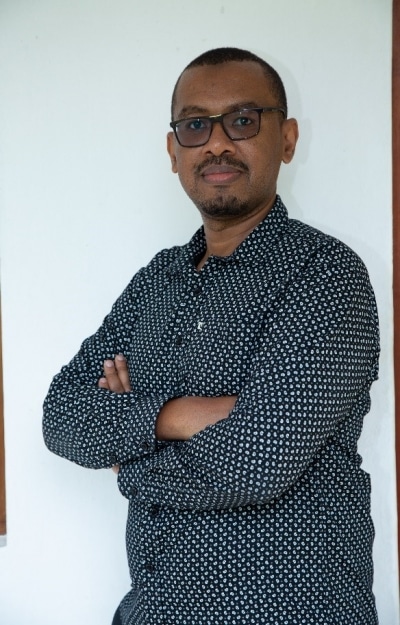 Dr. Ally Olotu, MD, DPhil
Ifakara Health Institute, Tanzania
Dr. Ally Olotu is a senior research scientist from the Ifakara Health Institute with an interest in infectious disease epidemiology, interventions, and innovations to tackle the burden of diseases in developing countries. He has experience in research on malaria epidemiology and malaria vaccines.
He is a graduate of the University of Dar es salaam at Muhimbili University College of Health Sciences with an MD degree in 2002. He received his DPhil from the University of Oxford in 2013 from his research on malaria epidemiology, immune correlates of protection, and long term efficacy of RTS,S candidate malaria vaccine, among infants in Kenya and Tanzania.
He is currently the head of the Interventions and Clinical Trials Department at the Ifakara Health Institute. He is also a senior EDCTP fellow since 2020 and MRC African Research Leader since 2017.
Dr. Olotu is currently serving as the vice-chair of the MIMVaC-Africa Project Steering committee and will lead the Controlled Human Malaria Infection studies to evaluate the efficacy of blood-stage malaria vaccine candidates at the Ifakara Health Institute.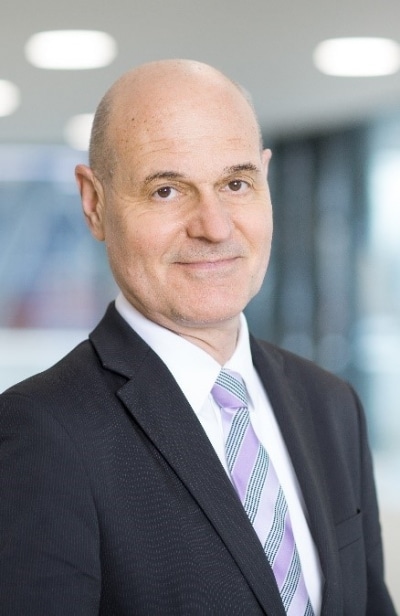 Prof. Peter Kremsner
Eberhard Karls Universität Tübingen (EKUT), Germany
Prof. Dr. Peter G. Kremsner is the Director of the Institute of Tropical Medicine, Travel Medicine and Parasitology at the University of Tübingen/Germany since 2008.
Since 2014, he has also been the managing director of the Comprehensive Infectious Disease Center (CIDiC) at the University Hospital of Tübingen.
He is an expert in tropical infectious disease research for more than 30 years and conducted key clinical trials on malaria vaccines (RTS,S, PfSPZ-based candidates) including other infectious diseases (rVSV Ebola, etc.) and also on malaria therapy (clindamycin, artesunate, fosmidomycin, etc.).
In addition, the group has established a reliable controlled human malaria infection (CHMI) model that considerable reduces the time and costs required for the clinical development of malaria vaccine candidates and drugs.
Prof. Kremsner is representing EKUT on the MIMVaC-Africa consortium, co-leading the WP2 on the CHMI trials in Europe.
Goggle Scholar – Link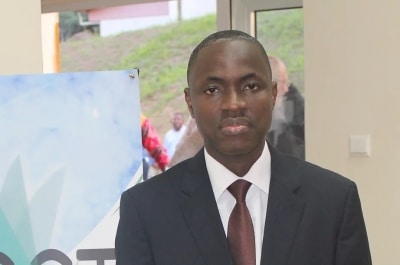 Dr. Selidji Todagbe Agnandji, MD PHD
Centre de Recherches Médicales de Lambaréné (CERMEL), Gabon
Dr. Selidji Todagbe AGNANDJI is a researcher in biomedical sciences and social sciences, specialized in clinical trials. Dr. AGNANDJI is Director at CERMEL and head of the research team "Biomedicine and Social Sciences".
Dr. AGNANDJI is a member of several international scientific partnerships and was the principal investigator of more than 10 phase 1-3 clinical trials.
Dr. AGNANDJI holds several grants and awards and commitments including the senior fellowship of EDCTP and the ambassador of the University of Tübingen. He is the chair of the African Congress on Clinical trial (https://www.africancct.org/committees)
Dr AGNANDJI is the lead of the WP3 for the MIMVaC-Africa consortium.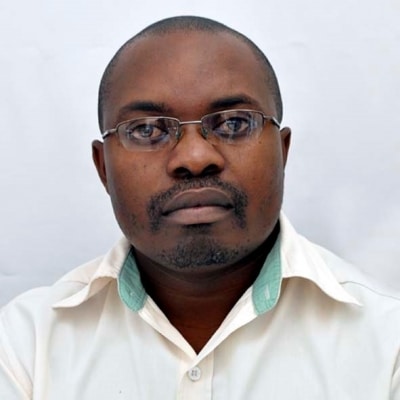 Dr Pedro Aide, MD, MSc, PhD
Centro de Investigação em Saúde de Manhiça (CISM), Maputo, Mozambique
Dr Pedro Aide is a researcher at Manhiça Health Research Centre or Centro de Investigação em Saúde de Manhiça (CISM) in Maputo, Mozambique, where he coordinates scientific activities related to malaria elimination in Southern Mozambique. Since joining CISM in 2003, he has completed trainings in various aspects of clinical and epidemiological research and participated in several malaria-related research projects as co-principal investigator and investigator. Dr Aide's research focuses on the prevention and control of malaria, including trials of intermittent preventive treatment in infants and clinical evaluation of the safety, efficacy, and immunogenicity of the RTS,S malaria vaccine. He currently coordinates the research activities related to malaria elimination in Southern Mozambique.
Dr Aide holds a Medical degree, master's degrees in Epidemiology and Biostatistics. He obtained a doctorate degree in Public Health from the University of Barcelona. In 2017, the American Society of Tropical Medicine & Hygiene named him the inaugural Alan J. Magill Fellow.
Dr Aide is representing CISM on the MIMVaC-Africa consortium, co-leading the WP3 on Phase 2b trials in Africa.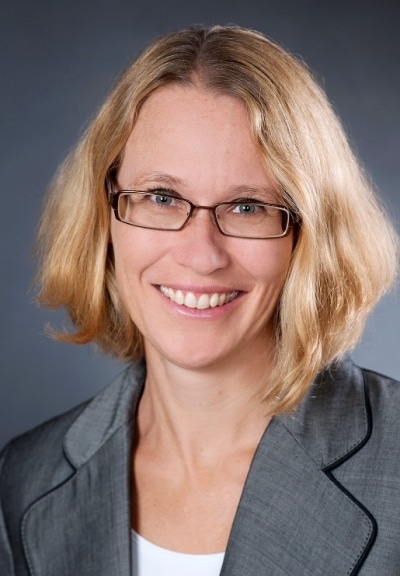 Dr. Nicola K. Viebig, PhD, Chief Scientific Officer, European Vaccine Initiative (EVI), Germany
Nicola has more than 20 years' experience in research mainly in the field of infectious diseases, including several years' experience in vaccine development, research management and pharmaceutical industry.
She graduated with a Dr. rer. nat. in Biosciences from the Ruprecht-Karls-Universität, Heidelberg, followed by post-doctoral studies at the Institut Pasteur, Paris, France and a position as an Application Specialist at Roche Diagnostics, Germany.
She joined the European Vaccine Initiative in 2011 as a Project Manager and was promoted to Leader Strategic Research (2015) and then to Chief Scientific Officer (2018).
Nicola is skilled in various laboratory techniques and methods and has attended numerous and varied courses in recent years. She was awarded with the Project Management Professional (PMP®) certification by the Project Management Institute (PMI) in 2017.
Nicola has authored/co-authored more than 25 articles, mainly on the pre-clinical and clinical development of malaria vaccine candidates and host-pathogen interactions, published in peer reviewed international journals.
Nicola is representing EVI on the MIMVaC-Africa consortium, leading Work Package 4 on Quality Assurance and Networking.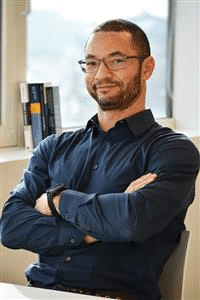 Dr Michel Vaillant, MStat, MPH, PhD, Head of Unit
Competence center for methodology and statistics, Luxembourg Institute of Health (LIH), Luxembourg
Dr Michel Vaillant is head of the CCMS, part of the clinical research hub within the Department of Population Health, composed of 4 biostatisticians and 3 clinical data managers.
He has a background in Biology, Statistics and Epidemiology from the Universities of Montpellier and Bordeaux, France.
He holds a Bachelor in "biology of organisms", a Master in statistical Methods, and a Master in Epidemiology/Biostatistics and a PhD in Epidemiology/Biostatistics.
He started his career at the International medical research centre of Franceville, Gabon in 1995 working mainly on Malaria but also on HIV and immunology. He worked in a small epidemiology group before joining in 1997 a French contract research organization (CRO) for the pharma industry in Dijon, France.
Since 2003, he is with LIH. He has applied up-to-date statistical methods to different clinical and epidemiological studies from analysis of variance to generalized mixed models. He has worked on several reviews and meta-analyses, individual patient data meta-analyses and secondary analyses. Currently his research topic is applied individual patient data network meta-analysis and generalized linear mixed models. He is interested in the methodology of clinical trials.
Dr Michel Vaillant has been project leader for the data management and statistics aspects of 3 large clinical trials with WHO/TDR. He is also regularly member of the Data Safety Monitoring Committee of randomized clinical trials. He is currently involved in 4 consortia of accepted European grants (EDCTP) with 2 as Coordinator.
Dr Michel Vaillant teaches data management (Bachelor in Business Intelligence), Public Health and Research Methodology (Master in 'Healthy Aging') at the University of Metz. He leads a capacity building framework for Africa within CCMS including the WHO/TDR capacity building programme.
Dr Vaillant is representing LIH on the MIMVaC-Africa consortium, leading WP5 on data management.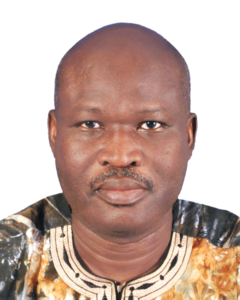 Z. Amidou OUEDRAOGO, Data manager
Groupe de Recherche Action en Santé, Burkina Faso
Z. Amidou OUEDRAOGO is a data manager in the data management department at Groupe de Recherche Action en Santé (GRAS).
He is Computer Engineer graduated and Master in Computerized Information System Design from AUBE Nouvelle University of Ouagadougou.
He undertook many certified trainings on Good Clinical Data Management and Biostatistics given by University of Vienna School of Clinical Research, by Research Informatics of FHI (Family Health International) Durham NC/ USA.
He has been involved during the last twenteen years in clinical trials vaccine and drug data management. He has a strong experience also in Data sharing, build mobile databases.
Mr. Z. Amidou OUEDRAOGO is member of the PSC in the MIMVaC-Africa consortium, co-leading WP5 on data management.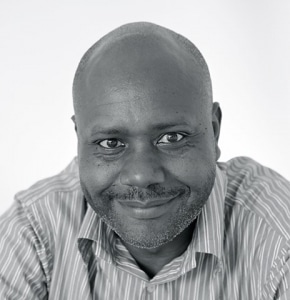 Francis Ndungu Bed.Sc MSc PhD
Principal Investigator, KEMRI-Wellcome Trust Research Programme
Dr. Francis Ndungu is an immunologist interested in understanding immune mechanisms underlying pathogen and disease control, as well as vaccine-induced immunity. Most of his research has been in malaria but also investigating the effects of co-infections on the immune response to malaria and vaccines, and he has a recent interest in the immunology and pathogenesis of COVID-19.
Dr. Ndungu's principal contributions to malaria immunology include:
Demonstrating that malaria exposed individuals can maintain both CD4 T and B cell memory response in the absence of continuing exposure to parasites for years following complete control of malaria transmission in their locations.
CD4 T cells from currently exposed children proliferate far less, and produce more anti-inflammatory cytokines, after stimulation with malaria antigen in vitro than those from historically infected children (that are no longer exposed and have remained unexposed for years).
He has also demonstrated that malaria drives expansions of atypical lymphocytes, whose normal function appears impaired.
That some children experience excessively more clinical episodes of malaria – despite growing up in the same environment as their age-matched controls experiencing similar levels of exposure to malaria. Importantly, those who experience higher numbers of episodes also have higher parasite densities when asymptomatically infected and when they have clinical malaria.
Others have shown that immune responses to malaria vaccines in exposed individuals are reduced in magnitude (relative to malaria naïve adults). Together, the above findings of reduced immune responsiveness have led to the hypothesis that malaria induces an immune regulatory state, and Dr Ndungu's current work in malaria is describing the mechanisms of immune regulation in semi-immune adults experimentally infected with malaria, and how this state can be overcome during vaccination.
In the case of COVID-19, he is interested in measuring correlations between immune response kinetics, and pre-existing SARS-Cov-2 cross-reactive responses, with clinical outcomes of infection.
In the MIMVaC-Africa consortium, Dr Francis Ndungu is leading the WP6 responsible for the immunologic assays.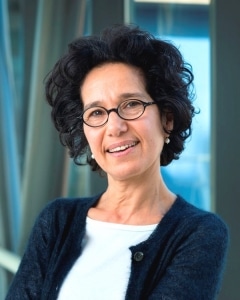 Prof. Maria Yazdanbakhsh
Leiden University Medical Center (LUMC), Netherlands
Maria Yazdanbakhsh heads the department of Parasitology which engages in basic and clinical research and employs an interdisciplinary group of basic and clinical scientists who focus on understanding host-parasite interactions at the molecular, cellular and population level.
The knowledge gained is being applied to contribute to 1) development of effective vaccines against parasitic diseases and 2) identification of parasite-derived immune modulatory molecules to control hyper-inflammatory diseases. Her specific research has been focused on coinfections, immune modulation and vaccine development.  The studies have led to in depth characterization of highly specialized molecules that are involved in immune modulation and immune regulation that can help us improve anti-parasite vaccine development.
In her department, there has been a move to establish the controlled human helminth infection model which comprises of infecting volunteers. The controlled infection models provide opportunities to test vaccines in a relatively short period of time and thus cut the costs of vaccine development dramatically.
More recently, she has been concentrating on the effect of urbanization on the immune system and its consequences on health profiles. Through decades of work in low to middle income countries, she has developed technology platforms that in a minimally invasive manner can generate large datasets on the effect of environmental factors on more general disease profiles.
Maria Yazdanbakhsh has supervised more than 35 PhD and MD/PhDs some of whom have taken prominent positions in academia, in directing research centers, in industry and in Governmental organizations.
Prof. Maria Yazdanbakhsh is representing LUMC in the MIMVaC-Africa consortium, co-leading WP6 on immunology. Her role is to help with the in-depth immunological analysis, to give advice and to train researchers from African centers.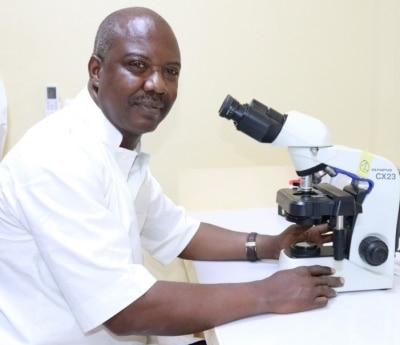 Dr. Alfred B. Tiono, MD, PhD (Epidemiology)
Groupe de Recherche Action en Santé, Burkina Faso
Dr Alfred B. Tiono, MD, PhD (Epidemiology) is a Clinician and Senior Scientist.
He is the former head of the public health department of the Centre National de Recherche et de Formation sur le Paludisme (CNRFP).
Dr Tiono has been working in the field of malaria research for over 15 years and has been a frequent contributor to the national malaria control programme.
His current research interests involve clinical evaluation of new tools for malaria control (such as malaria vaccines candidates, antimalarials drugs, and bed nets) as well as epidemiological studies aiming to increase understanding of the dynamics of malaria transmission.
Dr Tiono is a former EDCTP Senior fellow and currently an awardee of the UK Medical Research Council and the UK Department for International Development African Research Leadership scheme.
As an associate researcher within the Groupe de Recherche Action en Santé (GRAS), Dr Tiono is the leader of WP7 in the MIMVaC-Africa consortium.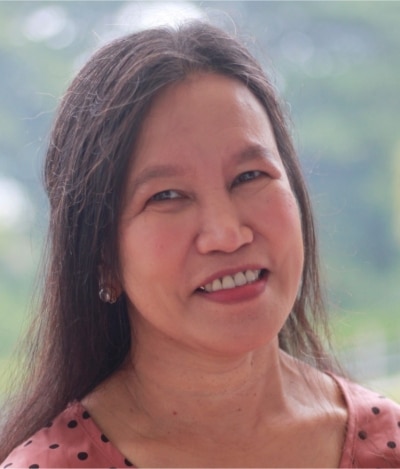 Prof. Nirianne Q. Palacpac
Osaka University representative, Japan
Nirianne Marie Q. Palacpac, Osaka University representative at the PSC, is a Specially Appointed Professor at the Department of Malaria Vaccine Development, Research Institute for Microbial Diseases, Osaka University.
A PhD graduate in engineering (plant biotechnology) under the Japanese Government (Monbusho) Scholarship, she has more than twenty years of basic research experience in the field of molecular biology and microbiology contributing to translational research/clinical trials and vaccine research.
She is also extensively engaged in liaising and networking activities with partner academic institutions, external research institutes, and government/national agencies.
Other activities include editorial (Ad Hoc reviewer and guest editor), reviewer for grant applications and Associate Faculty Member contributor for Faculty Opinions (F1000).
She has authored/co-authored more than 55 peer-reviewed articles/reviews.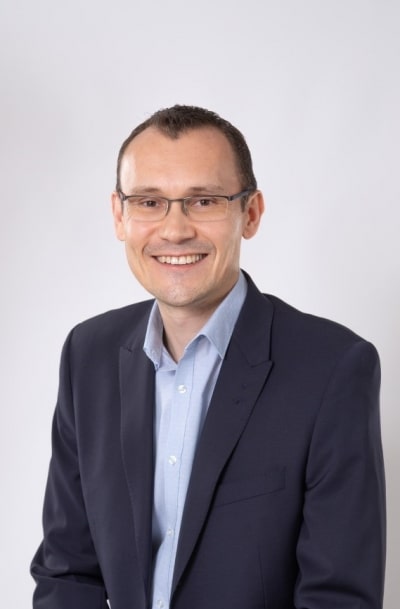 Prof. Simon Drapper
University of Oxford, UK
Prof. Simon J. Draper is Professor of Vaccinology and Translational Medicine at the University of Oxford and a Wellcome Trust Senior Fellow.
His research interests include studies of vaccine-induced malaria immunity as well as the optimisation of antibody and B cell induction by subunit vaccines. In recent years, his group has developed new vaccines targeting major blood-stage antigens from the human malaria parasites Plasmodium falciparum and P. vivax. This work has been translated into numerous Phase I/II clinical trials conducted in Oxford and Africa, including efficacy studies using controlled human malaria infection (CHMI). Many aspects of the lab's work are conducted in partnership with other academics and industry. Prof Draper's work is also focusing on the isolation of human monoclonal antibodies from vaccinated volunteers in clinical trials, seeking to understand the mechanisms underlying the human antibody response to vaccination and how antibodies protect against blood-stage malaria parasites.
In the MIMVaC Consortium, Prof Draper's group is providing the RH5 vaccine candidate for assessment of safety, immunogenicity and efficacy against blood-stage P. falciparum.