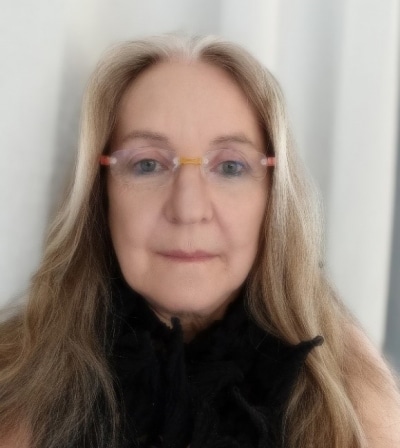 Dr Odile LEROY
Convinced that vaccines are the solution to many of the health suffering around the world and more in the vulnerable populations, she spent a long period of her career in that field of vaccine research and development.
She implemented the tetanus vaccination in pregnant women in Senegal, and was investigator on the high-titer measles vaccine efficacy trial in Senegal, funded by the Task force on Child Survival.
She was also consultant for UNICEF, WHO, and John Snow Inc, to assess vaccination programs in Madagascar, Senegal, and Haiti.
From 1990 to 1996 she was international project leader at Sanofi Pasteur of recombinant, live attenuated, and combined measles vaccines, oral subunit cholera vaccine, and yellow-fever vaccine and from 1996 to 2000 Corporate Clinical Director under Prof Stanley Plotkin's leadership, responsible for the clinical development of airborne vaccines, e.g., pneumococcal conjugate, varicella (and zoster), influenza and para-influenzae, RSV, meningococcal conjugate vaccines.
Since 2002 she has been leading European organizations, first European Malaria Vaccine Initiative (2002-2004), the European Developing Countries Clinical Trial Partnership (2005-2006), and then The European Vaccine Initiative (EVI) (2007-2019). She has been a member of the Science Board of the Brighton Collaboration (2004-2008), of the WHO measles aerosol product development group (2006-2013), a member of the Expert Advisory Group of FP5 and FP6 on Health R&D Directorate at European Commission, a member of the scientific board of the Global Immunization and Vaccine Research Forum (WHO/NIH/Bill Melinda Gates Foundation).
Dr. Leroy has published widely on vaccine development and has presented in approximately one hundred international conferences. In the last ten years she has organized more than 20 workshops addressing harmonization on immune-assays, safety assessment, big data, system biology, animal models, adjuvant, human challenge trials, and other aspects of vaccine research and development. She was leading the European Vaccine Research and Development Infrastructure TRANSVAC, designing the Roadmap for European Vaccine R&D Infrastructure and the Roadmap for European Vaccine R&D Innovation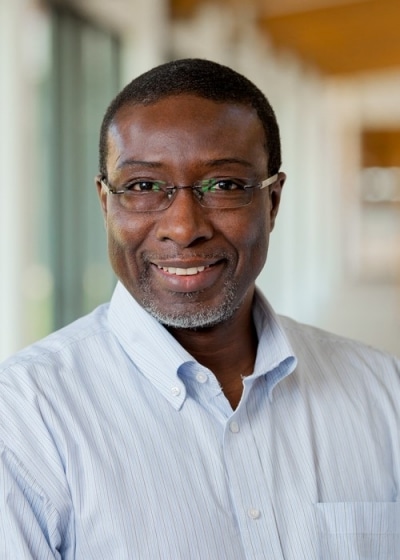 Prof Mahamadou THERA
Prof. Mahamadou A Thera, MD, MPH, PhD, is the Scientific Director of the Bandiagara Malaria Project (BMP) at the Malaria Research and Training Center (MRTC) of the University of Sciences, Techniques, and Technologies of Bamako, in Mali where he is also Professor of Parasitology-Mycology at the Faculty of Medicine and Odonto-Stomatology.
He led the MRTC Malaria Vaccine Clinical Development Unit, under the leadership of Prof. Ogobara Doumbo until 2018 and was principal investigator of several clinical trials that assessed blood-stage malaria vaccine candidates and malaria drugs.
His group established for the first time, proof of concept of the allele specific protective efficacy of a blood-stage malaria vaccine against clinical malaria in a malaria endemic country.
He has been a member of several scientific advisory committees including the WHO advisory body for malaria vaccines MALVAC and JTEG, the European Vaccine Initiative Scientific Advisory Committee (EVI-SAC), that he chaired from 2015 to 2017. He is currently a member of the West African Health Research Network (WAHRNET) advisory board; the Worldwide Antimalarial Resistance Network (WWARN) /Infection Diseases Data Observatory (IDDO)/ Data Access Committee (DAC).
Prof. Thera serves on the DSMB of several clinical trials of drugs and vaccines against malaria and additionally, a vaccine against Ebola virus disease and is a member of a number of clinical trial steering committees to assess efficacy of interventions based on drugs and vaccines against malaria in areas with seasonal transmission.
Prof Thera has co-authored more than 100 manuscripts indexed in PubMed and his areas of expertise include malaria epidemiology, malaria pathogenesis, clinical trials, product clinical research and development, ethics and parasitic diseases.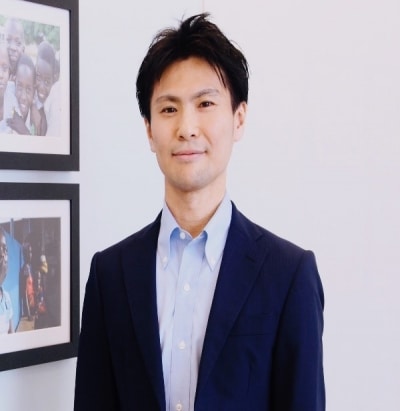 Dr Kei KATSUNO
Dr Kei Katsuno, MD, MPH is Senior Director of Investment Strategy & Business Development at the GHIT Fund.
Previously, he worked as a Health Specialist at the World Bank, following his completion of a fellowship at the Asia Pacific Leadership Program at the East West Center.
Dr. Katsuno graduated from the University of Tokyo with a medical degree and worked as a medical doctor in the Emergency Medicine Department of the National Center for Global Health and Medicine (formerly International Medical Center of Japan).
He possesses both Japanese and U.S. medical licenses (ECFMG) and completed the MPH program at the Johns Hopkins University as a Fulbright Scholar.
He is a lecturer at the Department of Biomedical Chemistry, Graduate School of Medicine at the University of Tokyo, and a fellow of the U.S.-Japan Leadership Program.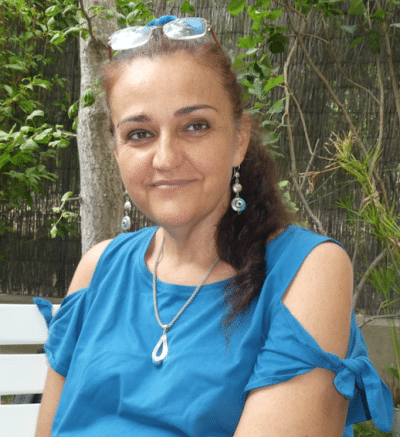 Dr Odile OUWE MISSI OUKEM, PhD
Dr Odile Ouwe Missi Oukem-Boyer, DEA, PhD, is a French senior scientist in biology and immunology. During and after her PhD, she spent a few years as a lecturer in biology and chemistry in private schools in France. Since then, she has been continuously working in health research institutions in West and Central Africa.
During the last 23 years spent in Africa, her career path has progressively evolved from primary researcher to deputy administrator, scientific director and director general in various African research centers in Gabon, Cameroon, Niger and Mali.
Her main research interests are tropical infectious diseases (tropical neglected diseases such as schistosomiasis, human African trypanosomiasis, malaria, HIV/AIDS, meningitis, etc.), clinical trials, bioinformatics and health research ethics.
As far as ethics is concerned, she has been involved in various activities, among which the implementation of the institutional Review Board of the Chantal Biya International Research Centre in Cameroon, which she administered from 2007 to 2010. She has been the vice-president (2009-2017) and chair (2018) of the Cameroon Bioethics Initiative (CAMBIN). She is member of 3 ethics committees in Central Africa and has been an active member of the Human Heredity and Health (H3) Africa ethics and regulatory working group from 2013 to 2016. She now serves as a Scientific and Advisory Board member of H3ABioNet (2018-2022), the bioinformatics component of H3Africa and recently joined the ShigOraVax Scientific and Ethics Advisory Committee.
She has strong experience in management of institutions and programs and has headed research institutions with 30 to 50 staff in Cameroon, Niger, and Mali. She has built relationships with governments, policymakers, and with many technical and financial partners involved in the health sector on the continent, including bilateral cooperation organizations. In Niger, she was affiliated to the International Network of Pasteur Institutes and therefore developed contacts all over the world and increased her international visibility. Since 2016, she has been working for Fondation Mérieux where she holds a position of country representative (Mali and Niger). In addition to this position, she was simultaneously the acting Director General at the Centre d'Infectiologie Charles Mérieux du Mali for 2 years (2018-2020).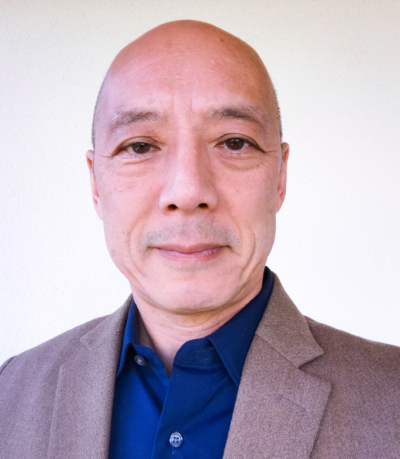 Dr. Anthony MAN
Dr. Anthony Man is an independent consultant in Drug Development advising private and public sector organizations.
Dr. Man qualified in Medicine from the UK in 1979 and trained in Internal Medicine and Oncology. After practicing in academic medicine for several years he continued his research career in private industry in 1986. He has over 35 years of international drug development experience in both operational and executive leadership functions for Large Pharma and Biotech companies.
His drug development experience covers Translational Medicine, Clinical Development and Medical Affairs across multiple therapeutic areas but specializing in infectious disease and oncology. He has developed both small molecules and biologics with over 30 successful new drug approvals.
From 2017 to 2021 he was Global Head of Clinical Development at Novartis Global Health where he oversaw diverse new drug development programs for Malaria, Leishmaniasis, Dengue, Cryptosporidiosis and Chagas Disease, Hepatitis B, Gram negative bacterial infections and COVID. He additionally served for 3 years as an R&D technical advisor to the European & Developing Countries Clinical Trials Partnership (EDCTP) focusing on Grant and Project Portfolio management.
Dr. Man has taught Drug Development as faculty member for the European Course of Pharmaceutical Medicine (ECPM), University of Siena Masters Course in Vaccinology and the Chinese Course on Drug Development and Regulatory Science (CCDRS – University of Beijing).
He currently serves as an independent drug development expert for the public sector organizations such as EDCTP and DNDi, and in the private sector for Biotechnology companies.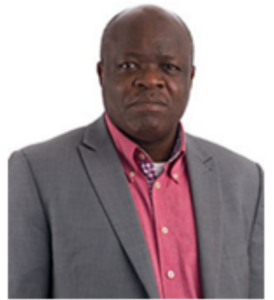 Dr. Bernhards Ragama OGUTU, MBChB, MMed, PhD
Dr. Bernhards Ragama Ogutu is a Kenyan paediatrician and Clinical pharmacologist. Senior Principal Clinical Scientist with the Kenya Medical Research Institute (KEMRI) and the scientific team leader of the Centre for Research in Therapeutic Sciences (CREATES)- Strathmore University.
Dr. Ogutu received MBChB, MMed and PhD from the University of Nairobi and is a certified Physician Investigator.
Dr. Ogutu has held different positions since 1992 from practicing paediatrics at several hospitals and lead clinical trialist in a number of product evaluation protocols.
His areas of research include clinical trials, disease pathogenesis, clinical therapeutics with a bias in malaria and clinical trials capacity development in Africa.